Na Brazilbox você
compra nos EUA,
paga em Reais
e parcela em até 12x
com a Splipay

Parceiro Brazilbox

Parceiro Brazilbox
$

1.104,99
Aprox R$ 6.331,59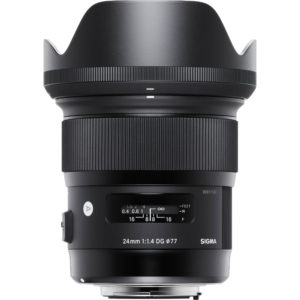 A wide and fast Canon EF-mount prime, the 24mm f/1.4 DG HSM Lens is a member of the highly regarded Art line of Sigma's Global Vision Series and is characterized by its advanced optical construction and robust physical design. The combination of three "F" Low Dispersion (FLD) elements and four Special Low Dispersion elements help to achieve a marked reduction in chromatic aberrations, while a pair of aspherical elements, with one positioned in the rear of the lens, minimize a variety of additional distortions and aberrations. The 15-element-in-11-group optical design is poised to deliver consistent peripheral brightness and sharpness, even when working at the bright f/1.4 maximum aperture. A Super Multi Coating has been applied to lens elements, too, to reduce flare and ghosting for higher contrast and color fidelity.
Complementing the optical performance is an equally adept Hyper Sonic Motor, which provides fast, smooth, and near-silent autofocus performance. This focusing motor also enables full-time manual focus override at any time just by rotating the focus ring for refined manual control. Nine rounded diaphragm blades contribute to pleasing out-of-focus quality when working with shallow depth of field techniques, and the lens is also compatible with the optional Sigma USB Dock for fine-tuned control over focusing parameters and other lens characteristics.
As part of the Art line within Sigma's Global Vision series, this lens' is designed to achieve truly notable optical performance and is ideally suited for creative and artistic applications.
The prime 24mm focal length offers a versatile wide-angle perspective when used on full-frame sensors, making it ideal for landscape, nature, interior, and architectural photography. When used with a APS-C-format sensor, the lens offers a 38.4mm equivalent focal length.
Fast f/1.4 maximum aperture is well-suited for working in low-light conditions and also provides greater control over the focus position when using shallow depth of field techniques.
This lens has been designed using an advanced optical structure to achieve both high resolution and sharpness, along with consistent edge-to-edge illumination. A pair of aspherical elements, with one in the rear of the optical design, correct for sagittal coma flare, distortion, and axial chromatic aberration, while also enabling full use of the fast f/1.4 maximum aperture with maintained peripheral brightness and sharpness.
Three FLD and four SLD glass elements have been incorporated within the lens design to correct for chromatic aberrations throughout the entire focusing range and help to ensure high image sharpness, clarity, and contrast regardless of focus point or aperture setting.
A Super Multi-Layer Coating has been applied to lens elements in order to minimize lens flare and ghosting and contribute to producing contrast-rich and color-neutral imagery, even in backlit conditions.
The integrated HSM (Hyper Sonic Motor) realizes quick and quiet autofocusing, which is further complemented by an optimized AF algorithm to produce smoother focusing performance. The HSM also permits full-time manual focus control simply by rotating the focus ring at any time.
A rounded nine-blade diaphragm helps to produce an attractive out-of-focus quality.
The lens is constructed using a Thermally Stable Composite (TSC) material, along with traditional metals, for greater precision and use in wide temperature variations. The outside of the lens barrel is also engraved with the year of production.
The bayonet mount is constructed from brass for ensured accuracy and durability.
The included lens hood is fitted with a rubber connection for a secure fit.
This lens is compatible with the optional Sigma USB Dock for fine-tuning different lens characteristics and updating its firmware.
$

1.104,99
Aprox R$ 6.331,59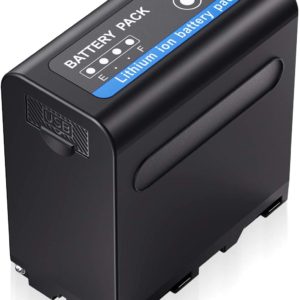 Professional Sony Camcorder Replacement Battery
This Powerextra Multifunctional Battery Pack is a professional replacement battery for Sony NP-F975, NP-F970, NP-F960, NP-F950 or NP-F930. The well-made Sony camcorder replacement battery is completely compatible with all Sony original equipment including Sony chargers. The camcorder battery pack is made up of premium battery cells to gurantee stable power supply and longer battery life.
Notice: Please store the battery in cool(-10℃-60℃) and dry environment.
Multifunctional Battery Pack
The newly-designed battery back is more than just a replacement battery for Sony camcorders. The multifunctional and multipurpose battery pack also works as a USB-enabled power bank. Other than the power supply for Sony equipment, it also serves all your USB devices on the go.
Compatible With Sony Digital Camercoder includes:
CCD-SC55, SC65 CCD-TR67 CCD-TR76 CCD-TR87 CCD-TR516, TR555 CCD-TR716 CCD-TR818 CCD-TR910 TR917 TR930 TR940 CCD-TR3000 CCD-TR3300 CCD-TRV15 CCD-TRV25 CCD-TRV36 TRV37 CCD-TRV41 TRV43 TRV46 CCD-TRV51 TRV57 TRV58 CCD-TRV62 TRV65 TRV66 TRV67 TRV68 CCD-TRV72 TRV75 CCD-TRV81 TRV82 TRV85 TRV87 TRV88 CCD-TRV90 TRV91 TRV93 TRV95 TRV98 TRV99 CCD-TRV101 CCD-TRV215 CCD-TRV615 CCD-TRV715 CCD-TRV815 DCR-SC100 DCR-TR7000 DCR-TRV7 DCR-TRV9 DCR-TRV110 TRV120 TRV130 DCR-TRV210 DCR-TRV310 TRV315 TRV320 DCR-TRV510 TRV520 TRV525 DCR-TRV720 DCR-TRV820 DCR-TRV900 DCR-VX2000 DCR-VX2100 FDR-AX1 GV-D200 GV-D700 HVL-LBPB HDR-AX2000 HDR-FX1 HDR-FX7 HDR-FX1000 HVR-HD1000U HVR-V1U HVR-Z1U HVR-Z5U HVR-Z7U HXR-MC2000U HXR-NX5 NEX-EA50UH NEX-FS100U NEX-FS700U
Package included:
1 x Multifunctional Battery Pack
1 x Micro USB Cable
1 x DC Cable
1 x Micro Fiber Cleaning Cloth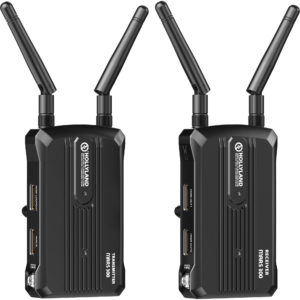 Portable Wireless Dual Mic System
2 x Clip-On Microphones, 1 x Receiver
Fast Auto-Pairing, Charging Case
3.5mm Audio Monitor Output
DSP Noise Cancellation, Anti-Vibration
Smart Frequency Selection, Two-Way Mute
Easy to Use, Plug & Play Operation
2 x Lavalier Microphones + Windscreens
Less Than 5 ms Latency at up to 328′
Safe/Mono/Stereo Switchable Output Modes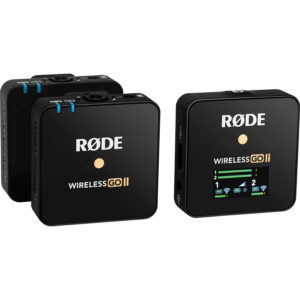 Capture Stabilized Handheld Footage
Redesigned Handle and Ports
Folds down for Storage
Hand Gesture Control, Shape Recognition
Supports up to 3.5″ Wide Smartphones
Syncs up with Multimode DJI Mimo App
ActiveTrack 3.0 Technology, Sport Mode
15-Hour Run-Time
Time-Lapse, Hyperlapse, Panorama Modes
1/4″-20 Tripod Mount

Frete com Taxa Fixa
Você paga apenas $15.00 para todo território nacional

100% Garantia Devolução do Seu Dinheiro
Você tem 7 dias!

90 Dias de Garantia
Em caso de defeito de fabricação

Pagamento Seguro
Garantia de segurança na transação
O que nossos clientes dizem
Perfect Themes and the best of all that you have many options to choose! Best Support team ever! Very fast responding! Thank you very much! I highly recommend this theme!
John Sullivan
Customer
Code, template and others are very good. The support has served me immediately and solved my problems when I need help. Are to be congratulated.
Jenifer Brown
Manager of AZ
Support and response has been amazing, helping me with several issues I came across and got them solved almost the same day. A pleasure to work with them!
Kathy Young
CEO of SunPark