Free Shipping
Free shipping on all US order
Support 24/7
Contact us 24 hours a day

100% Money Back
You have 30 days to Return

90 Days Return
If goods have problems

Payment Secure
We ensure secure payment
New Arrivals
$

1.996,99
Aprox R$ 13.000,40
Compacto e capaz, o Sony Alpha a7C preto combina a qualidade e as vantagens de um sensor full-frame com um design de corpo especialmente portátil e elegante. Apresentando um sensor CMOS Exmor R BSI de 24,2 MP, o a7C oferece recursos híbridos para atender às necessidades de gravação de foto e vídeo, juntamente com um formato para transporte diário, o dia todo.
O sensor full-frame e o processador de imagem BIONZ X oferecem uma faixa dinâmica de até 15 pontos junto com gravação de vídeo UHD 4K, sensibilidade estendida de ISO 50-204800 e uma taxa de disparo contínuo superior de 10 qps para trabalhar com assuntos em movimento. O sensor também abriga um sistema Fast Hybrid AF, que usa 693 pontos de detecção de fase e 425 áreas de detecção de contraste para desempenho de autofoco rápido, inteligente e preciso com suporte para tecnologias Eye AF em tempo real e Tracking AF. Também beneficiando as necessidades de foto e vídeo é a estabilização de imagem no corpo de 5 eixos, que compensa até cinco pontos de tremido da câmera para fotos mais nítidas com a mão.
Comparado com outros corpos de câmera da série a7, o a7C tem um perfil distintamente mais elegante que imita o estilo de um rangefinder, com um visor deslocado e uma placa superior aerodinâmica. O visor eletrônico reposicionado é um OLED de 0,39 "com resolução de 2,36 m de pontos e é complementado por um LCD touchscreen de 3,0" com abertura lateral de ângulo variável. Wi-Fi e Bluetooth integrados também permitem conectividade sem fio para controle remoto da câmera e compartilhamento de arquivos com um dispositivo móvel conectado.
$

1.996,99
Aprox R$ 13.000,40
$

1.546,99
Aprox R$ 10.070,90
24.2MP APS-C Exmor CMOS Sensor
BIONZ X Image Processor
UHD 4K30p Video with HLG & S-Log3 Gammas
XGA Tru-Finder 2.36m-Dot OLED EVF
3.0″ 921.6k-Dot 180° Tilting Touchscreen
5-Axis SteadyShot INSIDE Stabilization
Up to 11-fps Shooting, ISO 100-32000
4D FOCUS with 425 Phase-Detect Points
Real Time Eye AF for Stills and Video
Headphone & Mic Ports, Wi-Fi & Bluetooth
$

1.546,99
Aprox R$ 10.070,90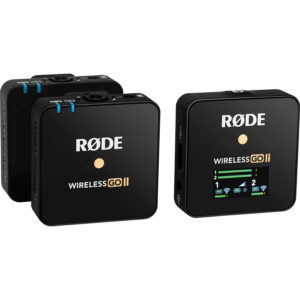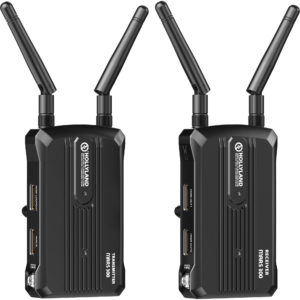 Powers Camera or Accessory from Monitor
For Select Panasonic LUMIX Cameras
For Select ANDYCINE On-Camera Monitors
Coiled Cable Extends 10 to 39″
Includes: 1 Dual USB Charger and 1 Micro USB Cable for Sony NP-FW50 Batteries are not included

Input: 5V 2A; Output:8.4V 600mA*2

The charger can charge a single battery as well as a pair, comes with a Micro USB cable

Can be powered by most standard USB Wall or Auto Charger or a computer

Smart LED light turns to RED when charging and GREEN when completed
98% Light Transmission
Multicoated
Clear UV Protective Filter
Polished Optical Glass
Scratch Resistant
Water, Oil, Dust, Fingerprint Resistant
Hard Anodized Aluminum Slim Filter Ring
Top & Side Knurling
Suitable for DJI FPV drones.

Light weight, accurate size, not easy to loosen, make the flight stable.

Made of sturdy and durable material with high rigidity, providing strong pulling force for the aircraft.

Press type quick release design, easy to disassemble and install.

The kit includes 8 pieces of FPV propeller blades.
Helps to Absorb Ultraviolet Light
Reduces Bluish Cast of Daylight
General Protective Filter
ColorCore Technology
Helps to Absorb Ultraviolet Light
Reduces Bluish Cast of Daylight
General Protective Filter
ColorCore Technology
For Tiltaing Camera Cages & Cable Clamps
Limits Pressure on Camera's HDMI Port
Output Video to a Monitor or TV
1 x HDMI Male Port
1 x HDMI Female Port
Plastic and Copper Construction
18 de fevereiro de 2021
Boas-vindas ao WordPress. Esse é o seu primeiro post. Edite-o ou exclua-o, e então comece a escrever
Leia mais
24 de abril de 2018
Donec vitae hendrerit arcu, sit amet faucibus nisl. Cras pretium arcu ex. Aenean posuere libero eu augue condimentum rhoncus. Praesent
Leia mais
24 de abril de 2018
Donec vitae hendrerit arcu, sit amet faucibus nisl. Cras pretium arcu ex. Aenean posuere libero eu augue condimentum rhoncus. Praesent
Leia mais
24 de abril de 2018
Donec vitae hendrerit arcu, sit amet faucibus nisl. Cras pretium arcu ex. Aenean posuere libero eu augue condimentum rhoncus. Praesent
Leia mais
24 de abril de 2018
Donec vitae hendrerit arcu, sit amet faucibus nisl. Cras pretium arcu ex. Aenean posuere libero eu augue condimentum rhoncus. Praesent
Leia mais 24 de abril de 2018
Donec vitae hendrerit arcu, sit amet faucibus nisl. Cras pretium arcu ex. Aenean posuere libero eu augue condimentum rhoncus. Praesent
Leia mais
24 de abril de 2018
Donec vitae hendrerit arcu, sit amet faucibus nisl. Cras pretium arcu ex. Aenean posuere libero eu augue condimentum rhoncus. Praesent
Leia mais 24 de abril de 2018
Donec vitae hendrerit arcu, sit amet faucibus nisl. Cras pretium arcu ex. Aenean posuere libero eu augue condimentum rhoncus. Praesent
Leia mais
24 de abril de 2018
Donec vitae hendrerit arcu, sit amet faucibus nisl. Cras pretium arcu ex. Aenean posuere libero eu augue condimentum rhoncus. Praesent
Leia mais 24 de abril de 2018
Donec vitae hendrerit arcu, sit amet faucibus nisl. Cras pretium arcu ex. Aenean posuere libero eu augue condimentum rhoncus. Praesent
Leia mais