Free Shipping
Free shipping on all US order
Support 24/7
Contact us 24 hours a day

100% Money Back
You have 30 days to Return

90 Days Return
If goods have problems

Payment Secure
We ensure secure payment
New Arrivals
$

1.996,99
Aprox R$ 12.078,79
Compacto e capaz, o Sony Alpha a7C preto combina a qualidade e as vantagens de um sensor full-frame com um design de corpo especialmente portátil e elegante. Apresentando um sensor CMOS Exmor R BSI de 24,2 MP, o a7C oferece recursos híbridos para atender às necessidades de gravação de foto e vídeo, juntamente com um formato para transporte diário, o dia todo.
O sensor full-frame e o processador de imagem BIONZ X oferecem uma faixa dinâmica de até 15 pontos junto com gravação de vídeo UHD 4K, sensibilidade estendida de ISO 50-204800 e uma taxa de disparo contínuo superior de 10 qps para trabalhar com assuntos em movimento. O sensor também abriga um sistema Fast Hybrid AF, que usa 693 pontos de detecção de fase e 425 áreas de detecção de contraste para desempenho de autofoco rápido, inteligente e preciso com suporte para tecnologias Eye AF em tempo real e Tracking AF. Também beneficiando as necessidades de foto e vídeo é a estabilização de imagem no corpo de 5 eixos, que compensa até cinco pontos de tremido da câmera para fotos mais nítidas com a mão.
Comparado com outros corpos de câmera da série a7, o a7C tem um perfil distintamente mais elegante que imita o estilo de um rangefinder, com um visor deslocado e uma placa superior aerodinâmica. O visor eletrônico reposicionado é um OLED de 0,39 "com resolução de 2,36 m de pontos e é complementado por um LCD touchscreen de 3,0" com abertura lateral de ângulo variável. Wi-Fi e Bluetooth integrados também permitem conectividade sem fio para controle remoto da câmera e compartilhamento de arquivos com um dispositivo móvel conectado.
$

1.996,99
Aprox R$ 12.078,79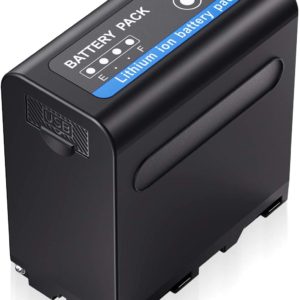 Professional Sony Camcorder Replacement Battery
This Powerextra Multifunctional Battery Pack is a professional replacement battery for Sony NP-F975, NP-F970, NP-F960, NP-F950 or NP-F930. The well-made Sony camcorder replacement battery is completely compatible with all Sony original equipment including Sony chargers. The camcorder battery pack is made up of premium battery cells to gurantee stable power supply and longer battery life.
Notice: Please store the battery in cool(-10℃-60℃) and dry environment.
Multifunctional Battery Pack
The newly-designed battery back is more than just a replacement battery for Sony camcorders. The multifunctional and multipurpose battery pack also works as a USB-enabled power bank. Other than the power supply for Sony equipment, it also serves all your USB devices on the go.
Compatible With Sony Digital Camercoder includes:
CCD-SC55, SC65 CCD-TR67 CCD-TR76 CCD-TR87 CCD-TR516, TR555 CCD-TR716 CCD-TR818 CCD-TR910 TR917 TR930 TR940 CCD-TR3000 CCD-TR3300 CCD-TRV15 CCD-TRV25 CCD-TRV36 TRV37 CCD-TRV41 TRV43 TRV46 CCD-TRV51 TRV57 TRV58 CCD-TRV62 TRV65 TRV66 TRV67 TRV68 CCD-TRV72 TRV75 CCD-TRV81 TRV82 TRV85 TRV87 TRV88 CCD-TRV90 TRV91 TRV93 TRV95 TRV98 TRV99 CCD-TRV101 CCD-TRV215 CCD-TRV615 CCD-TRV715 CCD-TRV815 DCR-SC100 DCR-TR7000 DCR-TRV7 DCR-TRV9 DCR-TRV110 TRV120 TRV130 DCR-TRV210 DCR-TRV310 TRV315 TRV320 DCR-TRV510 TRV520 TRV525 DCR-TRV720 DCR-TRV820 DCR-TRV900 DCR-VX2000 DCR-VX2100 FDR-AX1 GV-D200 GV-D700 HVL-LBPB HDR-AX2000 HDR-FX1 HDR-FX7 HDR-FX1000 HVR-HD1000U HVR-V1U HVR-Z1U HVR-Z5U HVR-Z7U HXR-MC2000U HXR-NX5 NEX-EA50UH NEX-FS100U NEX-FS700U
Package included:
1 x Multifunctional Battery Pack
1 x Micro USB Cable
1 x DC Cable
1 x Micro Fiber Cleaning Cloth
Portable Wireless Dual Mic System
2 x Clip-On Microphones, 1 x Receiver
Fast Auto-Pairing, Charging Case
3.5mm Audio Monitor Output
DSP Noise Cancellation, Anti-Vibration
Smart Frequency Selection, Two-Way Mute
Easy to Use, Plug & Play Operation
2 x Lavalier Microphones + Windscreens
Less Than 5 ms Latency at up to 328′
Safe/Mono/Stereo Switchable Output Modes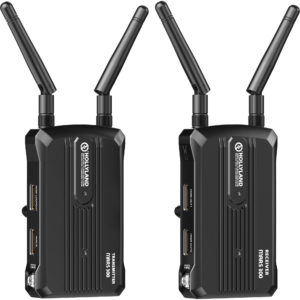 Capture Stabilized Handheld Footage
Redesigned Handle and Ports
Folds down for Storage
Hand Gesture Control, Shape Recognition
Supports up to 3.5″ Wide Smartphones
Syncs up with Multimode DJI Mimo App
ActiveTrack 3.0 Technology, Sport Mode
15-Hour Run-Time
Time-Lapse, Hyperlapse, Panorama Modes
1/4″-20 Tripod Mount
18 de fevereiro de 2021
Boas-vindas ao WordPress. Esse é o seu primeiro post. Edite-o ou exclua-o, e então comece a escrever
Leia mais
24 de abril de 2018
Donec vitae hendrerit arcu, sit amet faucibus nisl. Cras pretium arcu ex. Aenean posuere libero eu augue condimentum rhoncus. Praesent
Leia mais
24 de abril de 2018
Donec vitae hendrerit arcu, sit amet faucibus nisl. Cras pretium arcu ex. Aenean posuere libero eu augue condimentum rhoncus. Praesent
Leia mais
24 de abril de 2018
Donec vitae hendrerit arcu, sit amet faucibus nisl. Cras pretium arcu ex. Aenean posuere libero eu augue condimentum rhoncus. Praesent
Leia mais
24 de abril de 2018
Donec vitae hendrerit arcu, sit amet faucibus nisl. Cras pretium arcu ex. Aenean posuere libero eu augue condimentum rhoncus. Praesent
Leia mais 24 de abril de 2018
Donec vitae hendrerit arcu, sit amet faucibus nisl. Cras pretium arcu ex. Aenean posuere libero eu augue condimentum rhoncus. Praesent
Leia mais
24 de abril de 2018
Donec vitae hendrerit arcu, sit amet faucibus nisl. Cras pretium arcu ex. Aenean posuere libero eu augue condimentum rhoncus. Praesent
Leia mais 24 de abril de 2018
Donec vitae hendrerit arcu, sit amet faucibus nisl. Cras pretium arcu ex. Aenean posuere libero eu augue condimentum rhoncus. Praesent
Leia mais
24 de abril de 2018
Donec vitae hendrerit arcu, sit amet faucibus nisl. Cras pretium arcu ex. Aenean posuere libero eu augue condimentum rhoncus. Praesent
Leia mais 24 de abril de 2018
Donec vitae hendrerit arcu, sit amet faucibus nisl. Cras pretium arcu ex. Aenean posuere libero eu augue condimentum rhoncus. Praesent
Leia mais